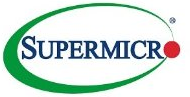 Cost control specialist - Super Micro Computer B.V.
Den Bosch, NB 5215
Do you speak Mandarin and English? Do you have 7-10 years of experience in accounting or purchasing? Then you may be interested in the position of:

Cost control specialist
for our EMEA headquarter in s'-Hertogenbosch
About the position:
As a cost control specialist Cost Control you will provide accurate pricing for new and existing products by working closely with internal teams. Your tasks including but not limited to:
Coordinating with (amongst others) Purchasing, Production, Engineering and Logistics to prepare and review complex standard cost reports with detailed cost analysis for upper management's review;

Coordinating projects such as new business and new products to optimize the Business model, Engineering Material, Logistics and Manufacturing process that will help achieve the goals of the OEM Business;

Preparing or reviewing complex standard cost for Motherboard, Chassis, server system product and continue to drive efficiency improvement and cost reduction plan;

Reviewing the NRE (Non-Recurring Expense), Tooling, Setup fee for new product development cost to estimate unit cost of new product and NRE of new project;

Overseeing the development of product cost for various component, systems and modules as well as coordinating interior resource to generate automatic standard cost system and database;

Communicating with manufacturers/vendors in China and Taiwan.
About you:
We are looking for a good communicator, who has no problem liaising between different teams. You have good time management skills and prioritizing abilities and have the ability to multi-task between daily administration and operation tasks. Besides that, you recognize yourself in the following profile:
7-10 years of experience in Accounting/Purchasing;

Experience with coordinating with Sales, Operations, Purchasing and Logistics to optimize business model and cost structure;

Expertise in ERP/SAP and data analytic skills;

Must have Microsoft Office experience and knowledge;

Mandarin and English language skills are essential.
About Super Micro Computer, Inc.
Supermicro® (NASDAQ: SMCI), the leading innovator in high-performance, high-efficiency server technology, is a premier provider of advanced server Building Block Solutions® for Data Center, Cloud Computing, Enterprise IT, Hadoop/Big Data, HPC and Embedded Systems worldwide. Supermicro is committed to protecting the environment through its "We Keep IT Green®" initiative and provides customers with the most energy-efficient, environmentally-friendly solutions available on the market.
Interested?
Apply now by clicking on the apply button. Please submit your resume and cover letter in English. We are looking forward to hearing from you!