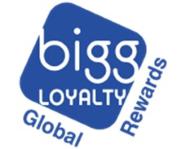 CORPORATE SALES SPECIALIST - BIGGLOYALTY EUROPE B.V.
Hoofddorp, NH 2132
Reporting to the Regional Director, we are seeking Corporate Sales Specialist for developing new business in the Netherlands and Belgium.
We deliver innovative, tailor-made loyalty solutions for the world's leading companies. We are also expanding e-commerce activities worlwide.
As being a new sales team member of Biggloyalty Europe BV, your work will have great impact on the company success. You also have the chance to create and be part of a BIGG GROUP, and enjoy the career growth as the company grows in Europe.
The position will involve creating leads via telephone interviews and visits as well as through your network and scheduling appointments with potential clients in person. The ideal candidate will be extremely driven by success, with the ability and keen to represent the loyalty programs and solutions to C-level executives and key decision makers especially in HR departments of the companies in medium to big scale.
Duties and Responsibilites
According to company growth strategy, create leads and develop corporate sales plan and implement,
Win new customers, make product presentations and contribute to our client portfolio
Create and negotiate offers, tenders and contracts for our products and services and obtain binding contracts
Build long-term relationships with our clients in line with corporate values.
Requirements:
Bachelor's Degree
3-5 years of Sales experience preferably B2B/ sales, managing clients, new business and closing deals
Ability and experience in networking and creating leads in line with the company targets
Experience prospecting and closing corporate sales deals
Ability to present and sell to C-level executives
Dutch and English proficiency
€ 3.500,00 - € 5.000,00 /maand
BONUS