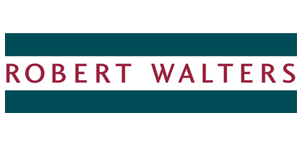 Contract specialist - Robert Walters
Hellevoetsluis, ZH 3225LV

AZZ Specialty Welding is looking to hire a Contract Specialist for their office in Hellevoetsluis (Rotterdam area). In this role you provide the organisation with commercial, contractual and legal support in relation to projects and proposals.


AZZ Specialty Welding develops and delivers specialized maintenance through automated weld repair solutions, combined with advanced technologies, engineering capabilities, and equipment to the Oil & Gas, (Petro)chemical, Waste to Energy and Power markets.

AZZ WSI has been in the maintenance business for over 30 years helping customers reduce their outages and increase the uptime for their industrial applications. Their head office is based in The Netherlands close to Rotterdam and the Botlek. Additionally, AZZ WSI has a shop and operational facility in Poland. These offices service the European and International markets.

Whether it is a solution for the upgrade or a tailored repair for coke drums, boilers, vacuum crude towers, columns, alkylation units, reactor tubes, high-pressure separators, digesters or cat crackers, AZZ WSI has the commitment and proven industry track record to meet and resolve the most difficult mechanical integrity challenges. They work together with their customers to achieve the optimum solution for their needs while maintaining safety and quality as top objective

Purpose of the Job

To provide the organization with commercial, contractual and legal support in relation to projects and proposals.

Main tasks & responsibilities

Ensure commercial/contractual compliances with customer RFQ's and to provide commercial and contractual review of RFQs, provide exceptions or input to the AZZ proposals / offerings.
Support Project Management and Operations, Finance and Sales in defining appropriate contract commercial terms including but not limited to payment terms, warranty, performance guarantees, pricing.
Support Project Management during execution on any contractual questions, issues and contract implementation and expected deliverables.
Coordinate legal support within AZZ and externally as required.
Review and confirm changes during execution are according to contract procedures (proactively support and advise the Project Manager).
Maintain contract files - hard copy and electronic files.
Maintain centralized database of the negotiated terms with customers.
Support Project Management with commercial risk management on contracts and projects and advise any improvements for consideration.
Support and oversee the claims process including records, agreements and communication.
Assess and report any Nonconformance to the contract (NCR's) according to procedure.
Other duties as assigned including various administrative tasks.
Various reporting activities.
Requirements
Master in Law, BSc in Engineering, Business Administration or Contract Management or equivalent training and work experience.
A minimum of 5 years work experience preferably in oil and gas or refining industry.
Knowledge of modern systems and techniques for contract management.
Excellent knowledge of MS Office / MS Projects and CRM systems such as Salesforce.
Fluency in the English language; fluency in a second language such as German, Italian, Spanish, Swedish or Polish is an advantage.

Location

Hellevoetsluis

Do you want to know more about this challenging position of Contract Specialist in Hellevoetsluis? Contact the legal team of Robert Walters or apply now!


Professionele ontwikkeling
Reis kosten vergoeding voor OV
Reis kosten vergoeding
Vakantiedagen
Korting op mobiele telefoon
Auto van de zaak
Sport abonnement
Referral bonus
Game kamer
Pensioen / Pensioenplan
Kantine
Parkeren
Werken vanuit huis
Evenementen voor werknemers
Flexibel rooster