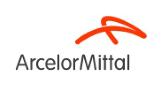 Construction engineer (M/F) - Hudson
Amsterdam, NH 1011
Do you have a strong interest in the Belgian and Dutch market and are you driven by finding the right solution? Then you may be the perfect fit for the position of:

Construction engineer
for the Steligence team in Belgium and the Netherlands
About the position:
As construction engineer you will be the first technical link between the contruction market and ArcelorMittal. You will facilitate the global relationship between the customer and the ArcelorMittal organization. Among your tasks, you can expect the following:
You promot

e

ArcelorMittal

products an

d

facilitat

e

the implementation of the solution in the building concept

;

You promote technical steel services and solutions and are responsible for launching and follow

ing

-up o

n

co-engineering projects

;

You are responsible for all co-engineering projects and have an important role in identifying customer trends and needs to steer ArcelorMittal products offer. In order to do so you have a sound knowledge of current ArcelorMittal Global products

;

You will support the Sales & Marketing teams in promoting the products by giving support to the engineering office for the final design, helping to prepare technical documents and participating to fairs or special customer events

;

Your contacts and relationships with the market will help you to be informed and respond to future developments in the market and together with your colleagues you can see how ArcelorMittal can respond to this. In this way you actively contribute to ArcelorMittal's innovation policy

;

You report directly to the Head of Engineering for

Steligence

.

About you:
We are looking for a strong relation builder with an eye for the needs of the customer.You make sure you understand these needs well in order to come up with a tailor-made solution.Besides that, you recognize yourself in the following profile:
You hold a Master's degree in engineering, preferably in Civil Engineering

;

You

have a minimum of 5 years of relevant experience, preferably in the construction industry

;

You speak Dutch and English fluently;

You are willing to travel within Belgium and the Netherlands

;

You have strong project management skills and are well organized

;

You have a good understanding of the construction and specification process

;

Ideally you have experience in working with architects, constructors and investors.
Our offer:
Working at ArcelorMittal means working at a solid company with a worldwide reputation. In this position you can definitely expect a challenge with great responsibility and impact. Besides that, we offer you:
An attractive renumeration package;

Additional training & development initiatives and growth opportunities.

About us:
ArcelorMittal is the world's largest steel producer. They use the most innovative technology to create the steels tomorrow's world will be made of. Every day over 190,000 of our talented people, located in over 60 countries, push the boundaries of digitalization and use advanced technology to create a world that is stronger, faster and smarter. To help make this possible, they know they can depend on the support and training that a company of their scope and scale can provide. In 2018, ArcelorMittal has launched Steligence, its game-changing new concept and division focusing on cost-effective, sustainable steel in construction.

Interested?
Apply now by clicking on the apply button. We are looking forward to hearing from you! Questions?  Contact Karen Hindriks at +32  321 72 160.