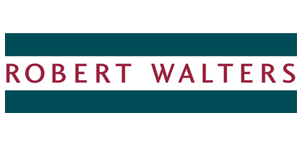 Compliance Officer - Robert Walters
Amsterdam, NH

Are you ready for a new challenge within the Fintech industry? Are you a Dutch Speaking Compliance Professional with Anti Money Laundering Experience? Then keep reading.

Description

For our client Currencycloud, Robert Walters is looking for a Compliance Officer!

About Currencycloud
Currencycloud is a global payments platform built on smart technology that takes the complexity out of moving money. Developers use their API building blocks to build customised payment solutions. Whether you want to embed our payments infrastructure into your products or services, or build on top of it, Currencycloud will fit into your business in a way that works for you.

Currencycloud takes care of all the intricacies and regulatory hurdles involved with cross-border payments, giving you the tools to globalise your business.

The cloud-based platform removes that complexity from international transactions, giving you clarity and control over your business so you can focus on the things that matter: your customers. With enterprise-class solutions for clients and partners such as Visa and Starling Bank, Currencycloud understands your needs and can help with market-leading products.

Compliance Officer
This is a senior role which combines responsibilities for Currencycloud B.V. and the wider Currencycloud Group. You will report directly to the Group DMLRO and work closely with management and key business units to develop a comprehensive and proportionate control framework that meets the global regulatory requirements applicable to our business.

The Compliance Officer we are looking for

Responsible for the AML framework within Currencycloud B.V.
Lead together with the Group CCO and MLRO the relationship with De Nederlandsche Bank (DNB) and other relevant regulators
Ensuring that the company remains up to date with all relevant regulatory developments
Drafting/adjusting all AML related manuals, policies and procedures of Currencycloud B.V. and working closely with the Group compliance teams to incorporate these into the Group policy framework
Responsible for all day to day AML activities within Currencycloud B.V. supported by the Group Compliance Operations function
Prepare AML related management information for Currencycloud B.V. and report back to the Group MLRO/DMLRO with conclusions and recommendations
Support the Group DMLRO and MLRO to identify deficiencies in policies, procedures, systems or controls relating to AML/TCF across the Group and implement remedial actions to address such deficiencies
Support the preparation of the annual Group ML/TF risk assessment
Support the Group DMLRO and MLRO in conducting an annual assessment of training and awareness needs, and implementing an effective company-wide training programme
Working closely with sales and other stakeholders in the business to advise on new clients or business opportunities
Support the company's review of and response to relevant regulator and industry body consultations
Determining whether or not suspicious activity reports have substance and require disclosure to the relevant authorities
Regulatory reporting
Skills, Knowledge & Expertise
Proven experience in drafting, maintaining and implementing AML policies and procedures
Minimum of 5 years' experience within relevant compliance or financial crime roles
Relevant AML qualification/certification
Excellent communication skills (both Dutch and English, German is an advantage)
Structured and organised
Strong character who has proven experience in stakeholder management
B2B experience preferred

Your benefits.

At the moment Currencycloud is transitioning from an office based working environment to a remote first company, so they have adapted our already great benefits package to reflect this.

Currencycloud offers a day off each month for your mental health on top of the 25 days annual leave allowance and a day off for your birthday. Their comprehensive health care includes mental health support service access and live streamed health-based activities like Yoga and Barre classes each week! Currencycloud runs fortnightly company updates hosted by their CEO to keep employees up to date on developments and also include an open forum for employees to ask questions.

If you think your skills and experience match what we are looking for and you'd like to join a Fintech industry unicorn, contact Robert Walters or apply now!

Auto van de zaak
Evenementen voor werknemers
Kantine
Sport abonnement
Referral bonus
Vakantiedagen
Korting op mobiele telefoon
Pensioen / Pensioenplan
Parkeren
Game kamer
Professionele ontwikkeling
Reis kosten vergoeding
Reis kosten vergoeding voor OV
Flexibel rooster
Werken vanuit huis
70,000 - 85,000 /jaar
bonus