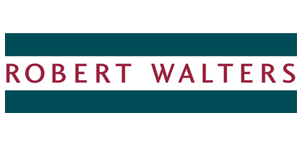 Compliance Manager - Robert Walters
Amsterdam, NH 1082MD

For Baker McKenzie Amsterdam we are looking for a Compliance Manager who will be responsible for compliance with all applicable laws and regulations.

This key leadership position reports with regards to compliance matters and issues directly to the Board/Managing Partner. The manager reports hierarchically and with regards to day-to-day operations to the COO. 


With 180 lawyers, tax advisors, notaries and economists, Baker McKenzie offers Dutch and foreign multinationals local and cross-border legal and tax advice. Known in the market for their innovative, pragmatic approach, Baker McKenzie helps clients seize opportunities, mitigate risks and resolve complex business, legal and tax issues.

The Amsterdam office has a deep understanding of the local market combined with a global outlook, with Asia, Japan, China, Latin America country desks and a US Focus Group dedicated to advising companies on inbound and outbound investments involving those jurisdictions.

The Compliance Manager is responsible for compliance with all applicable laws and regulations at Baker McKenzie Amsterdam. The Manager will work closely with all relevant departments within the Baker McKenzie network to assure that the Amsterdam office is also compliant with rules within the Firm and that it cooperates effectively with other Baker McKenzie offices and head quarter departments.

This position involves a senior role whereby it is expected that the manager develops and maintains effective and positive relationships not only with the leadership team, but also with operational and business managers and stakeholders. (S)he should facilitate a partnership approach with the goal of effective compliance and risk management. The manager should have a strategy view, be able to start initiatives and manage projects.

This key leadership position reports with regards to compliance matters and issues directly to the Board/Managing Partner. The manager reports hierarchically and with regards to day-to-day operations to the COO. 

The key relevant regulations with which the office needs to be compliant are:

Baker McKenzie's Code of Conduct rules, including general integrity rules;
Client and matter intake rules (KYC), including Anti Money Laundering (in Dutch Wwft) and conflict checks;
GDPR (in Dutch AVG) data privacy regulations;
Whistleblowing;
Anti-Bribery.
The role of the Compliance Manager is the following:
Assure that systems policies, guidelines and procedures are developed and operating that insure compliance on the one hand, while on the other hand making sure the office can operate effectively and efficiently, i.e. they are realistic and practical;
Perform regular risk assessments going in depth in systems, procedures and working with the people involved in the day-to-day operations;
Assure that infringements and possible incidents that needs to be reported to either internal or external authorities are done in full compliance with applicable rules and that, where relevant, any work following from such cases is dealt with properly and effectively.
Devise a program of continuous education within the office to guarantee adequate relevant knowledge and awareness at all level with the purpose of:
assuring the organization stays aware of new rules, regulations and other relevant developments that may impact the office which can be in the form of summaries or bulletins of legislative and regulatory changes;
Be part as local representative of the so called Global Risk Community within the Baker McKenzie network and maintain the local Risk Register in line with the requirements of the so called Global Risk Register; work together with the Finance Manager in identifying risk and realizing adequate mitigation measures.
Working relationships:
Data management team in Finance that is among others responsible for business intake;
Management Board and secretary of the MB;
GM/COO who is responsible for day-to-day operations of the office;
Colleagues at central and regional offices that have involvement in developing rules and compliance measures;
Heads of Business Support departments;
Local Practice Group leaders.
The Compliance Manager has the following knowledge, skills and ability requirements:
Excellent communication skills in English and Dutch, including ability to present to executive management with a great level of confidence while demonstrating diplomacy, courtesy, and respect;
Strong and detailed understanding of laws and regulations related to the assigned business units, including BSA/AML/Sanctions requirements;
Experience in managing a compliance program, including (but not limited) KYC, Code of Conduct, Whistleblowing, Anti-Bribery and data privacy;
A solid professional with a (legal) academic background;
Approximately 10 years of relevant experience with a strong interest in the legal sector;
Proven leadership skills;
Independent self-starter with excellent interpersonal skills;
Energetic personality, reliable, deeply ethical, determined and ambitious;
Resilient, able to challenge and influence senior leaders whilst remaining focused;


Baker McKenzie offers the Compliance Manager a challenging and broad role within a global market leading company. Do you want to know more about this new role based in Amsterdam? Contact the Executive Search team or Legal Division at Robert Walters or apply now!

Evenementen voor werknemers
Sport abonnement
Referral bonus
Flexibel rooster
Game kamer
Werken vanuit huis
Kantine
Pensioen / Pensioenplan
Parkeren
Vakantiedagen
Professionele ontwikkeling
Reis kosten vergoeding voor OV
Korting op mobiele telefoon
Reis kosten vergoeding
Auto van de zaak