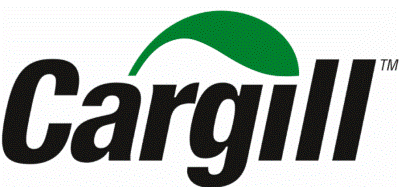 Commercial Director Poultry/Export - Cargill
Schiphol, NH 1117
Commercial Director Poultry/Export
-
NET00088
Position Purpose
The Commercial Lead Poultry  is responsible for leading the regional team in developing, communicating, and executing a strategic vision for the poultry species and Aiden customer segment in order to create sustainable competitive advantage in our targeted European countries
He/She is responsible for leading also the Export team in developing, communicating, and executing a strategic vision for Export through direct activities and/or through joint ventures in targeted countries.
The role is responsible for the Gross Profit results for the entire product line.  Must develop an understanding of all the critical facets of the current and future issues impacting the industry across the region and will require a strong personal interaction with key accounts in this segment across Western Europe to ensure we understand customer needs and that local and global product offerings match those needs and give us a unique value positioning in the market. Responsible for developing the teams and building the capabilities required to make us successful. Will sit on the Western  Europe Leadership team ; will manage 2 teams including poultry team and export team mainly focus also on Poultry species. Total Gross Profit is around 15 Millions Euros
Principal Accountabilities 
40% Develop with SMT a Aiden poultry strategy for WE : where to play, how to win, capabilities needed. First year

Design, develop and ensure execution of regional marketing and sales short/medium term action plans, in order to keep and improve our market share, sales and distribution in a profitable manner and grow profitability of the two activities, including people, product and program development. Responsible for Gross Profit results of the product line.

20% Participate to the evaluation of new technologies, products and programs and decide on their value and applicability within the regional market place.

10% Identify market segments in ways that are meaningful to develop tactics focused on creating value for customers and define requirements for market offerings, including product, service and cost dimensions, and measurement of customer satisfaction.

10%Margin management (with pricing), product positioning, promotional campaigns and other related duties

10% Identify, recruit, motivate and retain best available talent within the sales force team as well as coach, train, support and evaluate efforts of sales consultants on the execution of the sales and marketing plan. Responsible for the onboarding and safety cultures of team in the region. 

10% Personally responsible for key account's management, maintaining key account relationships and co leading joint ventures. 
Required Qualifications
University degree (Bachelor, MS or higher), preferably  in nourishing industry, agricultural, biology, animal sciences or business administration.

Ten or more years of experience in marketing and sales with a track record of being able to grow a sustainable business.

Demonstrated ability to supervise, coach, train and develop employees and influence them at all levels of the organization.

Demonstrated ability to manage financial elements of the business, including budgets, product margins and credit risk.

Demonstrated ability to recruit, select and hire others.

Knowledge of animal nourishing and management practices.

Verifiable record developing high-performing teams.

B2B and Key Account Management experience

Business to Consumer Experience (Distribution Network)

Fully Bilingual in  English and at least one other European language

Computer literate

Negotiation and conflict management

Excellent communication and interpersonal skills.
Preferred Qualifications
General knowledge on the assigned species (poultry)
Our Offer
In return for your expertise and commitment, we will provide a fast paced stimulating international environment, which will stretch your abilities and channel your talents. We also offer competitive salary and benefits combined with outstanding career development opportunities in one of the largest and most solid private companies in the world. 
Interested? Then make sure to send us your CV and cover letter in English today.
Follow us on LinkedIn: https://www.linkedin.com/company/cargill
Primaire locatie
Netherlands-NH-Schiphol
Andere locaties
Spain, France