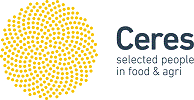 Commercial Director (EMEA and APAC) - CeresRecruitment
Rijkevoort, NB 5447
Creamy Creation develops and produces emulsified beverages for customers around the world. They are the global leader in the B2B cream liqueur segment, while also specializing in nutritional beverages and iced coffee. Their story started in 1979, in the heart of dairy country in The Netherlands, and they expanded from there. Flash forward to today, they have production facilities in both Rijkevoort, the Netherlands, and Batavia, New York and a sales team that covers every corner of the globe.
Until recently Creamy Creation was a subsidiary of FrieslandCampina and became a stand-alone company through a management buyout. On November 2019 the management acquired Creamy Creation with the support of Wagram, an investment firm.
Creamy Creation differentiates through its focus on (alcoholic) emulsified beverages, product development, product quality and true customer intimacy.
The management of Creamy Creation has the ambition to accelerate autonomous sales/ gross profit growth through improved execution in existing geographies and adding new geographies such as APAC.
For this ambition we are looking for an experienced entrepreneurial and hands-on Commercial Director (MT member).
Role
Realize autonomous sales / gross profit growth by leading the commercial organization to a higher level
Develop and implement a commercial strategy leading to expansion of sales and profit in existing geographies (Europe and Africa) and new geographies (APAC).
Aligning commercial strategies and tactics with the Director Americas.
Be a sparring partner for the General Manager and the other management team members.
Managing the commercial team in Rijkevoort consisting of five Sales Managers, four internal sales employees (envisaged organizational change that is conditional on works' council approval) and a Demand Planner.
Taking the commercial organization and team in Rijkevoort to the next level to realize autonomous sales / gross profit growth and an increased customer lock-in:

More strategic proactive approach.
More concept / end-product selling (versus semi-finished products).
More value pricing and value engineering.
More data driven in combination with an efficient use of CRM (salesforce).

Developing new key accounts (in new geographies, especially in Asia).
Managing key accounts
Profile
Experienced entrepreneurial and hands-on Commercial Director with a successful track-record in value-added B2B sales on the basis of customer intimacy

Job requirements
BSc. or MSc (for example Food Technology, Food Business, Economics, International Agribusiness & Trade etc).
Successful track-record in value-add B2B sales on the basis of customer intimacy.

Preferably in the specialty food ingredient industry, such as the flavour industry.
Preferably with a focus on the (alcoholic) beverages industry.
Preferably in Europe, Africa and / or APAC, especially experience in Asia is very relevant.

More than 5 years team management experience.
Desire for international and domestic travel, up to 30%.
Competences
Strong commercial leadership skills.
Entrepreneurial skills.
Strong listening and communication skills.
Emphatic, down-to-earth, hand-on.
Likes to work in a mid-sized organisation.
International scope, ability to work with different cultures.
Team player and mentor for the team.

Place of employment
Rijkevoort (at least three days a week).
Salary
Fixed Salary of Euro 125-175k, depending on profile.
Bonus of 25% of the fixed salary.
Respond
The recruitment for the Commercial Director has been exclusively outsourced to CeresRecruitment.
For further information, please contact Eggon Allersma at telephone number +31 (0)6 46 074 958.
You can send your application through our website www.ceresrecruitment.nl.
Comprehensive information regarding the company can be found at www.creamycreation.com.
A personality questionnaire will be part of the recruitment process.