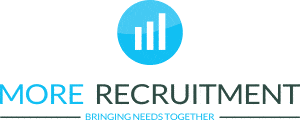 Collections Supervisor Dutch speaker - More Recruitment B.V.
Amsterdam, NH 1114
Functieomschrijving
For one of our financial services clients within the automotive industry, we are searching for a Collections Supervisor. Within this role you will be responsible for a large portfolio leasing and consumer loan contracts. You will manage an internal team of Collectors as well as the relations with external agencies who support the Collection activity's. Strong analytical and managerial skill are therefore essential. Both fluent Dutch as English language skills are mandatory within this position.
Definition and implementation of the Collections strategy to maximize recovery rates
Coordination of the internal and external teams
Ownership of the Collections KPI metrics & reports
Challenge the current organization and redefinition of the current processes
Contact person for related clients,banks and company Collections departments
Ensure compliance with Dutch regulation
Implementation of (related) company(s) corporate policies
Adaptation of internal policies and procedures
Counter party Risk: Control of risks clauses in legal agreements (derivatives, structured finance, etc.)
Provide feedback to the Retail Risk department on quality of acceptation and customer behavior
Responsible for the management and selling of repossessed assets
Perform efficiency tests
Development and improvement of the debtor collection system
Ensure proper service of customer inbound channels
Promote e-payment tools among customer
Preparing and leading the monthly Collections Committee and regular meetings with HQs
Functie-eisen
Bachelor degree
Some years experience within comparable position
Experience in leading teams, developing and optimizing processes and work flows
Able to interpret performance data
Knowledge of the Automotive sector or operational leasing is a plus
Fluent in Dutch and English
Excellent communication skills
Analytical strong and problem solving thinking skills
Process oriented with strong attention to details
Bedrijfsomschrijving
The company is located in the Amsterdam area and easy to reach by car as well with public transport. They are are located in a modern and stylish office with an open, informal but professional environment and culture.
Do you feel that you possess the right experience and skill set? Please feel free to apply.
Locatie
Amsterdam
Arbeidsvoorwaarden
Year contract fulltime 40 hours
€4.000 - €5.000
25 leave days
Good secondary conditions
Sollicitatieprocedure
Jimmy Elstak
jimmyelstak@morerecruitment.nl
0646839701
Jimmy Elstak
jimmyelstak@morerecruitment.nl
0646839701