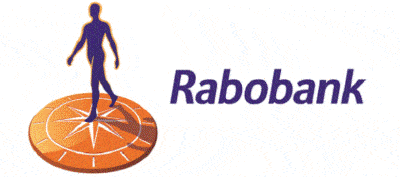 Cloud Architect - Rabobank
Utrecht, UT 3521
Locatie
Utrecht
Functieomschrijving
Imagine…
that you are working as a Cloud Architect in a dynamic team providing services to our European Internet Banking Customers. You will become part of a team of colleagues responsible for delivering high-level solutions for the International Direct Banking (IDB) IT environment. All in close collaboration with our local stakeholders and experienced IT professionals.

The services we offer to our end customers are combining Cloud, SaaS and private datacenters that seamless need to work together in order to meet our customer expectations.

Responsibilities

Making sure that our infrastructural framework remains aligned with the corporate policy and architecture. Advise the IDB management on these matters.
Advisory role regarding identifying improvements in our infrastructure setup but also actively looking for cost savings opportunities in order to ensure that infra related cost remain within the agreed budget.
Act as technical authority within IDB for infrastructural solutions running on our private datacentre / Azure
Counterpart for our Managed Service Partner to ensure that the technical architecture is securely designed, described and approved in the Technical Application Documentation
Coordinate the resolution of technical infra related problems within Rabobank Infrastructure when they arise.
Responsible for coordination of activities and communication of technical requirements with Rabobank Infra teams
Responsible for the quality assurance of the design of all Infra related RFC's of our Managed Service Partner.

With each other

International Direct Banking (IDB), Rabobank's "first FinTech" provides 15 years of digital maturity, in Online Banking. The goal of IDB is to attract sticky funding to support Rabobank's activities. IDB is positioned as an A-brand savings specialist and delivers an extraordinary costumer experience to attract sticky savings money at acceptable costs.

With you
You are a good communicator in both Dutch and English (verbal and written) with technical and non-technical audiences. You always ask critical questions and you make sure all the needs of the different stakeholders are covered. You can be persuasive, when needed. You are detail oriented, punctual, logical and well organized. You know how to create support among the different stakeholders. Next to this, it is important that you recognize the checklist below:

At least a Bachelor degree
At least 5-10 years' experience in a similar international, multicultural environment.
Ability to work independently and manage responsibilities with limited instruction.
Proactive in identifying opportunities and providing advice to the management
Coordinating skills
Proficient in Network Security, Network Components, Active Directory and protocols
Experience with web technologies and building architecture roadmaps
Ability to provide requirements for and determine overall design direction
Ability to quickly comprehend the functions and capabilities of new technologies

Growing a better world together
You'll already be aware that Rabobank is a financial services provider for 7.1 million customers in 40 countries. But did you know that we aim to contribute to real change with our 'Growing a better world together' mission? We do so in countless ways, such as:

As part of a project with Humanitas, we are helping people who are experiencing financial difficulties to get their household finances in order.
We like to share our knowledge on sustainable, financial solutions. For example, we give corporate clients with a certification a discount.

Interested?

Do you want to become the ideal version of yourself? We would love to help you achieve this by focusing firmly on your growth, development, and investing in an environment where you keep learning every day. We give you the space to innovate and initiate. In this way, we offer you numerous opportunities to grow and help you exceed your expectations, to do the right thing exceptionally well, and to therefore grow as a professional. In addition, you can also expect:

a gross monthly salary between €4382-€6260 (based on 36 hours a week)
option to have a 40 hour contract
a thirteenth month and holiday pay;
an Employee Benefit Budget (10% of your monthly salary). You decide how to spend this budget. This may include purchasing extra leave days, making extra pension contributions or even receiving a monthly cash pay-out;
a personal budget that you can spend on activities related to your personal development and career;
flexible working times and location-independent working;
100% reimbursement of commuting costs if you travel by public transport! Do you still prefer to travel by car or motorbike? Then choose a commuting allowance;
a pension scheme, to which your contribution is only 5%

Let's meet

Are you the person we're looking for? Are you ready to join Rabobank as an Cloud Architect and to make a difference to yourself, our customers and to society? We look forward to receiving your application via the 'Apply' button for this vacancy in Utrecht.
€ 4.382,00 - € 6.260,00 /maand