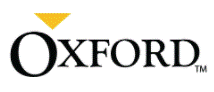 Clinical Research Manager a.i. - Oxford Global Resources
Utrecht, UT

For one of our clients in the medical and pharmaceutical development field we are searching for an experienced Clinical Research Scientist to lead a clinical study towards newly developed product that aid patients dealing with corona virus.

Job description

This company has years and years of experience in the development of pharmaceutical and medical food products. For the transition of one Senior Clinical Research Manager to a new one, they are searching for an interim candidate that will take the reigns for at least 3 months, possibly longer. In a team of Clinical Study Manager and Clinical Research Assistants you will take a leading position. You will guide the starting up of several newly developed products into Fase I of clinical studies. After this, you and other managers will guide through every fase of clinical studies. In this process you are in contact with several institutes, government, hospitals, etc. You use your knowledge of ICH-GCP guidelines to make sure everything is organized according to guidelines and standards. With your experience in project management, strong interpersonal skills and knowledge of the clinical study process, you can make a flying start to make sure things are running smoothly until the next person can take over.

If interested, this position can also be filled as a long-term candidate.

Responsibilities

Set up, initiate and manage clinical studies, starting with Fase I.
Communicate with several parties, such as governmental organizations, hospitals, and CRO's.
Coordinate the clinical studies and the analyses being done with CRO's and external parties.
Set up registration, publication of studies, and development of new possible products.
Make sure everything goes according to international ICH-GCP guidelines.
Profile
Extensive experience as a clinical research coordinator, manager and/or scientist
Experience with medical food or similar pharmaceutical development processes are a huge plus
Finished PhD, postdoctoral degree or perhaps MSc with the right experience
Extensive knowledge of ICH-GCP guidelines
Communicative, multitasker, self starting, experienced, analytical.
English is a must, Dutch would be an advantage
Benefits
Employment: Consultancy, ZZP, or a contract through Oxford
Salary indication: €4000 - €6000
Werktijden: 32-40 hours per week
Standplaats: Utrecht area

Vacancy number: 15508