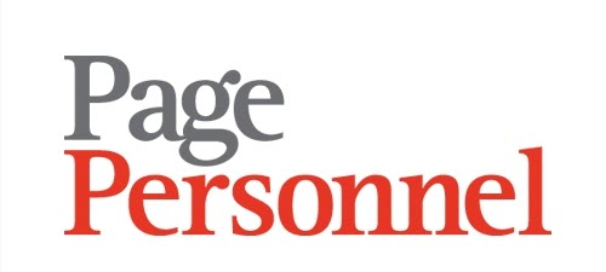 Client Care Specialist Teamlead | International - Page Personnel
Eindhoven, NB

Experience in a Senior specialist or teamlead Customer Care Specialist position, ambitious and willing to work in a international high speed environment? Read more!


Bedrijfsomschrijving

Our partner is a leader in digital goods (electronics) organisation who is globally active in the B2B and B2C market. The Europe headquarters is located in the Netherlands, Eindhoven, who supports 10 sales offices across Europe. They offer digital lifestyle devices and has a large product range with integrated technologies: LCD TVs, digital cameras, eBook readers, mobile computing devices, storage devices, and human interface devices such as mice and keyboards. For B2b also, LCD monitors, Interactive Flat Panels and digital cameras. They are strong in design, mobile and visual technology with B2B clients as H&M an Mc Donalds and customer who buy via retail like Media Markt and online channels.

Working in the Customer Client department as a specialist at the European headquarters at Eindhoven. An ambitious and driven team of ten people, high work level, supported also by 7 other call centers as back up in other European countries.


Omschrijving

As a Call Center Specialist you will oversee of all aspects of the organisation's aftersales customer callcentres across Europe. Furthermore the Call Center Specialist is responsible for:

Working as a teamlead specialist in the European Customer Care team;
Telephone, e-mail, Facebook, Live Chat, QA, FAQ. You are the 2nd line trouble shooter for the Customer call agents and backing them up when your imput as a specialist teamlead is necessary.;

Act as an account manager for the organisation outsourced callcentres for all questions and analyse their performance and active ;

Design and provide metrics and regular reports to follow up on team performance (headquaters and europen call centers);
Conduct root cause analysis and corrective actionmanagement for improvements in, for example, web-forum, on line messenger, FAQ, Call Center trainings;
Support call centres and individuals to exceed company objectives through positive coaching and mentoring;
Contribute to consumer complaint handling: identify resources needed to provide solutions and ensure timely execution;
Drive Call Center readiness for product launches,including procedures, training materials, KPI and more;
Initiate and lead projects to improve overall customer satisfaction;
Good project management knowledge;
Work on the continuous improvement with various departments and worldwide Headquarters in Taiwan;
Review and negotiate Call Center contract and monthly invoice;
Back up for in house contact center leader when needed;
Perform ad-hoc duties as assigned by management.


Profiel van kandidaat

The successful candidate has:

Passion for customer service;
At least 4 year experience in a relevant field (Sr. Call Center / Sr. Customer Service / Consumer Electronics);
Experience in a small or mid organisation, where you are used to have a wide range of customer care activities in a medior level at least. (Not specific tasks in a mulit-national).
Bachelor's degree.
Fluency in English required.

Additional European languages preferred;

Experienced user of Microsoft Office, BI tools and Excel (Formula, Analysis, Cross tables etc.) A small Exel test could be part of the process.
Experience in communication and process optimalisation and ideas for (digital way of) communication with clients on diffrent levels b2c and B2B: Live Chat, Facebook, FAQ etc.
Manage customer expectations; Clients and customer buy Online (Amazon popular), have huge expectations, so you to take initative and be creative / inspired by finding and implementing new ways of meeting the customer expectations via (digital) communication;
Find the easiest and quickest way of doing your tasks; a go getter.

Able to continuously challenge the status quo;

Strong analytical and communication skills;
Experience in a fast-moving environment;
Experience in E-Commerce desired;
Experience managing culturally diverse teams desired;
Lead social response tasks;
A team player also able to work independently;
Willing to travel for onsite auditing;


Aanbod

An interesting remuneration package; Salary, 25 leave days per year, 96 adv hours, performance based bonus arrangement, pension and more. A very dynamic working space with a lot of challenges and opportunities.