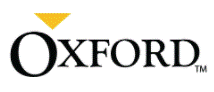 Change manager - Analytical QC Lab - Oxford Global Resources Schiphol
Regio Haarlem, NH 2031BW
Regio Haarlem
Organisation
International farmaceutical company aiming to develop new forms of existing medicine.
Job description
We are looking for a Change manager that can help improve, develop and in some cases even reform the pharmaceutical QC laboratory of our international client. You will be responsible for improving the procedures in the analytical laboratory. Making sure it is easier for the team to make deadlines. Next to that you will support and develop the QC team in method optimalisation, implementation and validation when necessary.
This company is a farmaceutical company that produces generic medicine. The quality of the products should be of high standard and in this position you will (help to) lead the transition to a more Lean environment.
Methods used for which your experience is required for the optimalisation, implementation and validation of:
Instrumental analyses (for example: HPLC, UPLC)
Wet Chemistry (for example: spectroscopy, UV/IR)
Visual tests
Responsibilities:
Manage Lab Processes: Including and not limited to timely management of investigations, CAPAs, coordination of Regulatory commitment, GRAs, Audits, Standard implementation to ensure sustainable compliance;
Manage team through talent identification, active performance management, succession planning, employee development, mentoring and modeling behavior according to customers values;
Monitor and maintain goals and achievements;
Build and maintain relationships with other departments (R&D, QA etc) ;
Support and develop the employees (identify gaps in knowledge and organise trainings) ;
Rate and discuss progress with employees.
Work Ethic:
Proactive Orientation;
Listens well and communicates clear and extensive;
Seeks to provide solutions, not just identify problems;
Uses analyses to determine root causes and CAPAs;
Open and coaching attitude.


Job requirements

Our perfect candidate will have:
Specific training and experience with:
Pharmaceutical processes, chemical analysis techniques, and cGXP
Instrument like HPLC, GC, KF
Process automation (pre)
Lean Lab concept (is familiar with)
Working in regulatory environment as well as Regulatory Audit like EU cGMP inspection, US-FDA, ANVISA
Good Knowledge of English (verbal and in writing)
For communication with Technicians high level of Dutch is required.
Offer
Employment: Temporary project for 3 to 6 months
Salary: €4000 - €5000
Work hours: Fulltime, office hours
Region of Haarlem
Exciting and challenging temporary role for an experienced farmaceutical Change management specialist in the Analytical Chemistry QC filed, willing to work at a constant improvement for the QC team.
LabResource heeft op 4 november 2019 haar naam gewijzigd in Oxford Global Resources. Daarmee is Oxford Global Resources het grootste laboratorium recruitment bureau in Nederland, gespecialiseerd in uitzenden, detacheren en werving & selectie binnen: Quality Assurance / kwaliteitszorg, research en development, product ontwikkeling, laboratoriumcoördinatie en management, procesvalidatie en optimalisatie. Vacatures waar wij voor werven zijn onder andere: laborant, analist, quality Assurance officer, laboratoria manager, R & D medewerker, applicatie specialist, organisch/ synthetisch technician, science / wetenschappelijk medewerker, technicians. Vakgebieden zijn onder andere: biochemie, life science, moleculair biologie, analytische chemie, petro chemie, microbiologie, biotechnologisch, scheikunde, organische chemie, synthese, voedingsmiddelen, farmacie, petrochemie, milieu chemie, scientific sales, geur en smaakstoffen, klinisch/medische chemie, medical devices, food & nutrician.


Interesse
Interesse, klik op de solliciteerknop om direct te solliciteren. Ook kun je telefonisch contact opnemen met LabResource via T.: 020 - 406 9750 of een CV per e-mail toesturen naar ndjonge@labresource.nl