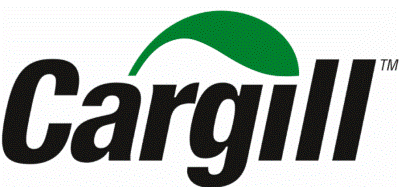 CCC PSC MOM Engineer - Cargill
Schiphol, NH 1117
CCC PSC MOM Engineer
-
WOR00479
Position Purpose & Summary
Context
The Operations Capability Team has the mission to manage and drive the Capital Effectiveness program, Engineering and Design program, Process Improvement and Maintenance Strategy for our Operations function.
Inside this organization, the Plant Systems & Controls (PS&C) domain in Cargill exists of the operational technology which is used for direct monitoring and control of physical devices, processes and events in a manufacturing location. It includes the hardware, software, instrumentation and infrastructure required to make the technology work securely and reliably. Plant Systems refers to these IT components of PS&C.
Manufacturing Operations Management (MOM) are the end to end business processes used in a manufacturing plant. MOM processes are workflows that are comprised of manufacturing steps and activities. Manufacturing Execution Systems (MES) are technology applications that can be used to automate MOM processes
Position purpose:
Focus on the MOM areas as part of a central team.


Implement, improve and support our new core MOM solution we are implementing in our CCC Group


Implement, improve and support our new Operational Intelligence concept roll out


Contribute to the CCC PS&C development strategy enabling CCC facilities to run safely, reliable and cost effective.


Drive for optimization and standardization of business processes in manufacturing space


Usage of common solutions based on leading practices


Pro-active support of Continuous improvement, Manufacturing excellence


Manage the PS&C projects preparation and execution within the scope, timeline and costs in collaboration with the other technical departments and the business contacts.


Be a strong partner for the business, communicate and explain.


Provide design expertise and support for internal/external resources during the execution of projects.


Provide extra support to the sites in case of operational issue and coordinate the improvement plan if required.


Can lead initiatives on CCC Group level in the PS&C MOM domain as main focus.


Can represent CCC in corporate initiatives at expertise level for the MOM Operational Intelligence areas.
Scope:
The scope of the role is CCC EMEA, Africa and Asia.
Base location:
Base should be our Cocoa Plant in Wormer, Netherlands
Principal Accountabilities
50% Value capture and project management
Contribute to local manufacturing excellence initiatives – supporting CI projects on the site.


Supports PS&C lifecycle and master plans projects plan.


Identify improvement opportunities leveraging the PS&C MOM capabilities in line with the CCC strategy.


Align with the Corporate PS&C, drive standardization on used MOM solutions


Sharing knowledge with colleagues and deploying solutions in different locations.


Ensure that projects are executed in line with EHS & QA policy, Engineering & EIA / MOM leading Practices, local legislation and corporate PS&C policies.


Organize the projects preparation with the Business and the Global IT/External partners (Front end loading)


Ensure that the business requirements are properly captured.


Contribute in depth knowledge in project engineering


Ensure that most effective technical solution is applied for all projects inside the PS&C area


Manage the project execution within the scope, timeline and costs.


Validate the quality of the project deliveries and its handover to Operations.


Ensure that the required procedures & trainings are in place.

30% Business partnering, support locations
Be a strong partner for the business, communicate and explain.
Assist the locations in the liaison with the different service providers for services in the MOM areas. (IT/MIT, Automation process control integrators or vendors)


Services are total life cycle: including solutions, projects, modifications, life cycle and operations


Assist the location with the corresponding service demand management to involve the correct service provider.


Be a business point of contact for escalations on the corresponding services.


Provide extra support to the sites in case of operational issue and coordinate the improvement plan if required.

20% Managing the Working Environment
PS&C projects are part of a local project portfolio and therefore budget and resources depend on local priorities, focus, financial situation and dynamics.


A fast-changing competitive landscape requiring continuously improved systems.


Food safety regulation.


Specific local constraints for manufacturing operations and available local support.


Potential changes coming from Cargill Corporate decisions; (ERP, MOM strategy, automation guidelines, …)


Shortage of resources or unfavorable priority setting by shared services.

Qualifications
University degree in Electrical-, Process Control-, Instrumentation-Engineering, Manufacturing IT or equal.


5 years' experience in automation and MES domain as engineer in a manufacturing environment.


Knowledge and experience in the food or chemical industry.


Demonstrated execution experience on MES/ MOM projects.


Practical Experience with plant systems & controls technology, including IT technology.


Experience in functional and technical design and realization of technical solutions in an international Plant Operations environment.


Demonstrated good communication capabilities inside production plants.


Strong conceptual skills, problem solving capacity


Strong analytical, organizational and data management skills


Capable of building collaborative working relationships


Good communication skills English and also Dutch.


Thorough understanding of Automation, Plant systems


Thorough understanding of MES systems


Must understand continuous and batch process control strategies.


Ability to influence and drive organizational change and improvements


High standards for his own work and patience to dig into details


Understand regulations and polices (EHS, Food Safety, PSM, HACCP, HAZOP, Risk assessment)


Flexible working hours


Be able to cope with travel across the locations (40%)


Be able to communicate effectively cross -culturally
Our Offer
In return for your expertise and commitment, we will provide a fast paced stimulating international environment, which will stretch your abilities and channel your talents. We also offer competitive salary and benefits combined with outstanding career development opportunities in one of the largest and most solid private companies in the world.
Interested? Then make sure to send us your CV and cover letter in English today.
Follow us on LinkedIn: https://www.linkedin.com/company/Cargill

Primaire locatie
Netherlands-NH-Wormer