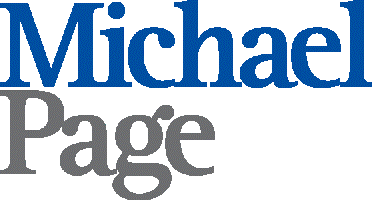 Business Controller (BI) - Leader in Mortgage distribution - Michael Page International Netherlands SA
Capelle aan den IJssel , ZH 1077xx

For our client we are looking for a driven business controller with experience in business intelligence, who sees the challenge in setting up and further developing data management tools and systems, and thus provides both management and the client with reliable information.

Bedrijfsomschrijving

Our client is part of a larger group that provides a complete service for institutional investors who want to invest in the Dutch mortgage market. Our client provides services that are focused on distribution management, consisting of label and product development, marketing and communication and distribution of mortgage products.

The office consists of 20 professionals who are the core of the commercial activities. The culture can be described as dynamic and young, where people can make a big impact and get the space to develop their skills. The company is happy to give their employees responsibility and confidence to perform their job.

To strengthen the team and to be able to offer an even better service to customers, the company is looking for a Business Controller, which focuses on the development and optimization of business control and data management, and the translation of this data into valuable reports for customers and business partners.

The Business Controller receives hierarchical and functional leadership from the General Manager and does not have any direct reports.

Omschrijving

Preparing and delivery of management reports.

Developing and preparation of specific reports, both financially and for internal and external customers.

Coordinating and preparing forecasting and budgeting.

Mapping the impact of work on the financial results.

Analyzing the business performance based on the KPIs and proactively monitoring where necessary.

Setting up and maintainign your own Business Intelligence Tooling, taking into account the data structure of the data offered.

Managing and developing the Business Intelligence Tooling.

Advising on process improvements, for example through automation and robotization.

Functioning as a sparring partner for the management team.


Profiel van kandidaat

You can be widely employable within controlling, with the emphasis on business control. That is why in addition to your abilities to make data transparent, you also need to have a good basis in the field of accounting and financial administration. This way you not only know how to make the transition from finance to the business, but you also know how the figures are made.

You have a completed university degree in Business Economics (preferably in the direction of Accountancy / Control);

A Post-Master (RA / RC) is an advantage;

You have 2-5 years of work experience as a controller or financial advisor

You have at least 2 years of relevant work experience in a business intelligence environment

Knowledge of data warehousing and financial-administrative business processes

Knowledge of the mortgage market, mortgage products and mortgage conditions is an advantage

Experience with methods and techniques: SQL, ETL

You have knowledge of data visualization tools and packages

You have excellent English language skills. Dutch language skills are a big advantage

Analytical; knows how to distinguish the essentials from details and thus quickly come up with results for perfect steering information

You are result-oriented, you have persuasiveness, you have initiative and you are solution-oriented and you have a high degree of integrity.


Aanbod

A good package of employment conditions and a pleasant collegial structure, with plenty of room for initiatives and personal growth.

The main spoken language currently in the office is Dutch. Non-Dutch speaking candidates need to be aware of this language barrier, and willing to develop their Dutch language skilsl to ensure proper integration in the company.