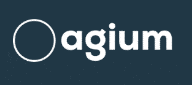 Business Analyst - Agium
Den Haag
Over deze vacature
✓ Recording, conception and implementation of professional reporting requirements.
✓ Support for digitization initiatives in the area of controlling and finance.
✓ Support in setting up standard reporting.
✓ Creation of individual analyzes and forecasts of business development.
✓ Coordinate, control and create digital solutions around Data Ware House/Business Intelligence (BI).
✓ Support for the introduction of a new reporting platform for the Controlling area.
✓ Presentation and management-oriented preparation of figures.
De organisatie en jouw afdeling
T-Infra is a Dutch Telecom Infrastructure company, a 100% subsidiary of Deutsche Telekom and associate of DFMG Germany. T-Infra operates mobile telecom infrastructure for KPN, Vodafone and T-Mobile Netherlands. Currently our installed base exists of Greenfield masts and Rooftop locations through the whole of the Netherlands.
Jouw achtergrond
Experience and qualifications
✓ BSc in Business Informatics, Economics or other relevant field.
✓ Several years of experience in data analysis and data management.
✓ Familiarity with technology in the Telco and Infrastructure industry.
✓ Experience with BI systems and BI front-end tools.

Skills
✓ Expert in dealing with Microsoft Excel and SQL.
✓ Knowledge of SAP Query and SAP Report Painter would be desirable.
✓ Knowledge of standard business software systems (SAP CO and FI) as well as standard PC software (PowerPoint) would be desirable.
✓ Strong analytical and conceptual skills.
✓ Team player.
✓ Excellent Dutch and English written and verbal communication skills.
✓ Proficiency in German, both written and verbal communication skills, is beneficial.
Arbeidsvoorwaarden
As well as a salary conforming to the market norm with a max of 80K, our client also offers excellent secondary terms and conditions.