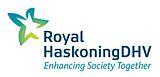 BI Specialist / Business Analyst - Royal Haskoning DHV
Amersfoort, UT 3818EX
BI Specialist / Business Analyst
We are looking for a bright and ambitious team player who takes responsibility and wants to develop further as a professional. In this position you get the freedom to take responsibility to bring BI and Analytics within our company to the next level.
What is your role:
The role offers you the opportunity to learn a lot about the company and can lay the foundation to work in a next role also for other parts of the company for example within Finance or Strategy.
The position of BI specialist / Business Analyst (full time) is an excellent opportunity to develop understanding of how to run a company from corporate perspective and develop a helicopter view.
You will be part of a team (7 fte) of specialists at Royal HaskoningDHV. You will join the team of Group Reporting & Analytics which is responsible for data analytics, management reporting (via our BI tool Tableau), (strategic) analyses, budgeting & forecasting and annual reporting. You understand our business and business processes and incorporate this in your daily work.
This is what you do:
The main tasks of the job are to keep BI & Analytics within Royal HaskoningDHV moving while overseeing the total BI/data landscape within the company. You maintain relationships with other teams/groups throughout the company, think along with our vision on BI/analytics, put it into practice and set priorities in the developments we are working on. Part of the job is also developing Alteryx workflows and, to a lesser extent, Tableau dashboards. In order to do all this you also pay attention to new developments within the BI & Analytics field outside the company.
The role has the following job requirements:
You are a proactive, ambitious professional, eager to learn who will be joining the Group Reporting & Analytics team in the position of a BI specialist / Business analyst.
Master of Science degree
Three to five years of relevant experience in the field of business intelligence/ Analytics
Strong analytically
Conceptual skills
Strong personality with excellent social and communication skills and team player
Accurate, drives and support change
Fluent knowledge of the Dutch and English language
The company
You will be based and working from our headquarters office in Amersfoort. Working knowledge of Alteryx and Tableau (or similar applications) is considered as an advantage.
Employment conditions
Royal HaskoningDHV provides an atmosphere in which collegiality and the development of the organisation and employees are key factors. We work with a focus on personal skills development and assessment. We combine development opportunities with an excellent flexible benefits package and alternative workplace strategies.
The work of engineers can be found all around you. Switch on a light, travel to work, drink a clean glass of water. The world class solutions of our engineers make lifes better and brighter. Our work contributes to the sustainable development of the communities we work for, all over the world. We believe meaningful solutions can only be created in collaboration with our partners, clients and stakeholders. Together, we deliver innovative, sustainable answers to today's world challenges. Royal HaskoningDHV has a large international portfolio that requires strong Finance support, both front office business controlling, management reporting and back office accounting and statutory reporting. About 200 staff work within Finance, spread over 15 countries.
Let's connect!
For more information, you can contact Lars Kalter, Manager Group Reporting & Analytics, on
+31 88 348 94 29.
This vacancy is open for applications until July 12, 2019. Acquisition through an agency is not appreciated!
Royal Haskoning DHV
We've been around for more than 135 years. We drive inclusive sustainable development with our clients in areas that we master and can actively influence. Our people are keen to positively change the future and leave a legacy. Our networked organisation of smart entrepreneurs connects the best and brightest people in the world. Together we have an ambition to run a financially healthy business by putting our collective intelligence into practice with clients and partners. We are commercial savvy engineers, project managers and consultants who design smart cities, airports, ports, buildings and more. We reinvent industries; co-create clean energy and fresh water by using smart data and digitizing information flows and models. More and more, we connect the digital with the real world in an accelerating pace. Working together with our clients and partners, we use data and algorithms to translate insights into foresights. We help our clients in their digital transformation and we support our clients' business with better and faster execution of their ambitions. We enhance society together!
€ 3.750,00 - € 4.250,00 /jaar