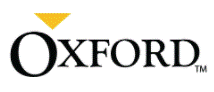 Associate Scientist - (DSP, farma) - Oxford Global Resources Schiphol
Regio Leiden, ZH 2311TP
Regio Leiden
Organisation
Janssen Vaccines & Prevention is a leading biotechnology company developing vaccines against infectious diseases. Currently several high-impact projects are underway such as the launch of Ebola vaccine and late stage development op HIV & RSV vaccine. LabResource has been awarded the Supplier of the year award 2019 based on our performance & partnership.
Job description
The Bacterial Vaccines department is recruiting an Associate Scientist to join the Downstream Process Development (DSP) team. The successful candidate will be part of a dynamic team driving production and characterization of bacterial vaccine candidates, mainly consisting of protein- and glycoprotein antigens. During your work, you will develop and operate a broad range of biopharmaceutical DSP units, from high-throughput screening and development scales, up to 10L scale, and you will interact with various Bacterial Vaccines teams, Janssen Vaccine support departments and external organizations (e.g. contract research organizations).
The Associate Scientist DSP will apply her/his solid understanding of scientific and/or engineering principles and professional practices to contribute to the scope of the Downstream Process Development team, purifying bacterial antigens to facilitate early-stage vaccine development and developing downstream processes for late-stage development programs.
Your main responsibilities will be:
Prepare, perform and document experiments in an ELN environment following established methodologies, while adhering to GLP and data integrity practices.
Execute development studies to identify and determine appropriate conditions and ranges of (critical) process parameters for chromatographic purification & separation.
Identify deviations in the process and suggests possibilities for the root-cause as well as troubleshooting possibilities.
Execute screening/development studies using high-throughput platforms (e.g., liquid handling platforms).
Setup and maintain automated high-throughput data uptake, storage and analysis mechanisms/platforms.
Translate high-throughput data results to higher-scales by following the appropriate scale-up/down approaches.
Prepare process documentation, including work instructions and batch records for potential technology transfer to partners.
Perform (preliminary) data analysis, reporting and presentation of the main conclusions to the DSP team and direct reporting line; suggest follow-up/improvement possibilities.
Manage laboratory stocks and keep inventories up to date.
Keep track of equipment status and/or maintenance.
Keep systems in place for inventory/tracking of samples and process intermediates.
Work in a team environment as well as contribute individually to meet project timeline and objectives.
Follow safety procedures, contribute to the maintenance of clean laboratory environment utilizing 5S principles.


Job requirements

We are looking for a professional with the following background:
Education:
M.Sc. Pdeng or equivalent, in a relevant discipline such as bioengineering, biochemistry, bacteriology, chemical/biochemical engineering or related fields. (Phd is considered overqualified)
Experience:
Preferably up to two years of professional experience (biotechnology/pharmaceutical industry is a plus).
Previous experience in working with protein and/or glycoprotein purification (DSP) methods (e.g. chromatography, filtration, precipitation).
Knowledge on- and affinity with: high-throughput platforms / liquid handling systems and downscale models.
Working knowledge of in-process analytical techniques.
Competences:
Solid theoretical understanding about various purification technologies (e.g. multiple chromatography techniques).
Affinity with (high-throughput) process development of large molecules.
Flexible and creative team player.
Communicates clearly and efficiently.
Is organized and methodic in data generation and handling (e.g. security and integrity).
Knowledge of DoE and relevant statistical/modeling tools.
Language skills: fluent English (other languages are a plus).
Relevant software skills (e.g. Unicorn, SuperPro, JMP, MS Office, databases, sample management).
Nice to have: programming skills.


Offer

Contract: Contract via Oxford, 1 year, realistic long term perspective
Salary: ranging from €2600 - €3500 gross monthly
Hours: full-time highly preferred, 32h discussable for experienced candidates
Region: Leiden
Interesting position for a DSP engineer
LabResource heeft op 4 november 2019 haar naam gewijzigd in Oxford Global Resources. Daarmee is Oxford Global Resources het grootste laboratorium recruitment bureau in Nederland, gespecialiseerd in uitzenden, detacheren en werving & selectie binnen: Quality Assurance / kwaliteitszorg, research en development, product ontwikkeling, laboratoriumcoördinatie en management, procesvalidatie en optimalisatie. Vacatures waar wij voor werven zijn onder andere: laborant, analist, quality Assurance officer, laboratoria manager, R & D medewerker, applicatie specialist, organisch/ synthetisch technician, science / wetenschappelijk medewerker, technicians. Vakgebieden zijn onder andere: biochemie, life science, moleculair biologie, analytische chemie, petro chemie, microbiologie, biotechnologisch, scheikunde, organische chemie, synthese, voedingsmiddelen, farmacie, petrochemie, milieu chemie, scientific sales, geur en smaakstoffen, klinisch/medische chemie, medical devices, food & nutrician.


Interesse
Interesse, klik op de solliciteerknop om direct te solliciteren. Ook kun je telefonisch contact opnemen met LabResource via T.: 020 - 406 9750 of een CV per e-mail toesturen naar tremijn@labresource.nl




ranging from €2600 - €3500 gross monthly