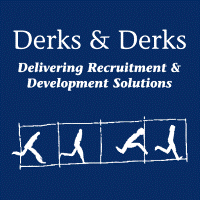 Associate Marketing Director - Derks & Derks B.V.
Amsterdam, NH
Offer
responsible and strategic role within growing biopharmaceutical
high-profile position with full responsibility for the HIV portfolio
organization with a strong pipeline of new products
working in a proactive, driven and lean organization
direct influence on the execution of the Marketing strategy
Organisation
Our client is a research-based biopharmaceutical company with 17 marketed products, a pipeline of late stage drug candidates and patient access programs to ensure medications are available to those who could otherwise not afford them. Their product portfolio consists of products for HIV, Hepatitis, Oncology and Anti-fungal. You will be part of a team that is changing the world and helping millions of people live healthier, more fulfilling lives. By joining this client, you will become part of their mission to address unmet medical needs and improve life by advancing the care of patients with life¬ threatening diseases. With approximately 40 colleagues based in Amsterdam, the organization has significantly grown in the past few years. Due to their strong pipeline, in combination with an existing portfolio of 'best in class products', this HIV Marketing position is strategically of very high importance. As Associate Marketing Director HIV you will be leading the strategic execution of the HIV portfolio. The Associate Director will be reporting to the Business Unit Director HIV and will be based in the local office in Amsterdam.
Position
As Associate Marketing Director HIV you will be responsible for the product marketing of the HIV portfolio. This means that you develop the brand strategy and actions plans for this product. You will partner with Medical Affairs, Government and Public Affairs to ensure effective development and implementation of strategies. Furthermore, you will be leading the promotion review committee process to ensure marketing materials are cleared for promotional use and develop effective working relationships with opinion leaders and other key stakeholders in the Dutch HIV market. You will be supported by and work alongside the European marketing colleagues to develop and produce compliant promotional materials and ensure that all marketing activities are compliant to regulatory and legal requirements. As Associate Marketing Director you are responsible for the marketing budget and project timelines. This exciting and challenging opportunity asks for a talented, driven and ambitious Pharmaceutical Marketing Professional!
Profile
a Master of Science preferably in Marketing, Health Economics or another relevant field
experience with marketing, product management or brand management in the pharmaceutical industry
demonstrated track record of successful product launches or sustained commercial growth
in-depth ability to work with external agencies including advertising, public relations and medical education vendors to develop programs and materials required
strong analytical skills
driven and proactive
strategic thinker with ability to formulate, develop and execute development strategy
excellent command of written and spoken English and proficiency at communicating verbally and in written form
Response
Interested? Please send your resume and motivational letter by e-mail, with reference to WL/020-079-MB, to Tim van Loon : info@derksenderks.nl.
For further information, please call Tim van Loon at number +31 (0)33 472 80 87.
An individual assessment may be part of the selection procedure.
Our Client has chosen Derks & Derks B.V. as recruitment agency for this assignment. We request therefore to send any application or other response to Derks & Derks.