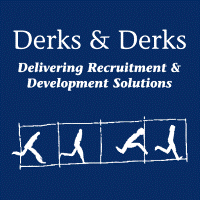 Associate Director Market Access & Commercial Projects - Derks & Derks B.V.
Strategic, international stakeholder management position
(Noord-Holland, The Netherlands)
Offer
strategic stakeholder management position
working in an innovative and international environment
attractive remuneration package
Organisation
Our global client manufactures and markets high-quality drugs in a diversity of fields. With a diverse portfolio of products and solutions, they are continuously providing patient healthcare solutions. They have built a promising pipeline centered around their core therapeutic areas. Through continuous investment in their research and development, marketing and business development, they keep growing their medicines business. Innovation is at the core of this company, with the aim of improving health and contributing to better, healthier lives. We are currently looking for an Associate Director Market Access & Commercial Projects.
Position
As Associate Director Market Access & Commercial Projects you will help enabling the organisation's strategy through measurable value creation across regions. You are able to identify key tactical actions plans from long range and annual operating plans. In addition, you will coordinate their implementation through effective governance structure, consolidated roadmaps and you will drive identification and governance of regional cost efficiency initiatives. You will evaluate, recommend and support implementation of organic growth initiatives driving mid to long term revenue growth. Additionally, you will serve as commercial partner for cross functional projects with global functions (e.g. GMP, global operations). You could be working on projects with the focus on the international and European market entailing i.e. pricing, establishing a go-to-market strategy, investment management, analyzing product portfolio's, defining less successful products or projects, defining opportunities for cost savings, etc. You will assume end to end responsibility for all initiatives with minimum guidance, serve as thought leader for commercial revenue and cost optimisation initiatives for peers and wider group of stakeholders. You will be working in the international team which consist of 7 employees (with you included) and you will report to the Senior Director.
Profile
academic background in Life Sciences or Pharmaceuticals or MBA
3+ years commercial experience in pharmaceutical leadership roles, 3-5 years associate level or experience in top tier management consulting or consulting firms focused in pharmaceuticals (commercial aspects)
experience in developing and presenting appropriate strategies and solutions
fluent in English and preferably fluent in another European language
open to relocate (The Netherlands) and willing to travel abroad (approximately 40%)
senior stakeholder management skills, strong business acumen, value focused, excellent analytical skills, team player and hands-on
Response
Interested? Please send your resume and motivational letter by e-mail, with reference to WL/19-055-MB, to Sophie van Baalen or Djamila Hagemans : info@derksenderks.nl.
For further information, please call Sophie van Baalen or Djamila Hagemans at number +31 (0)33 472 80 87.
An individual assessment may be part of the selection procedure.
Our Client has chosen Derks & Derks B.V. as recruitment agency for this assignment. We request therefore to send any application or other response to Derks & Derks.