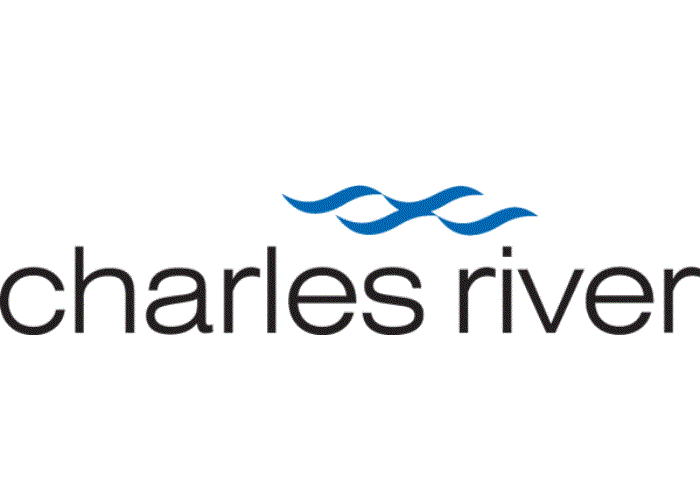 Associate Director Analytical and Physical Chemistry - Charles River Laboratories
Den Bosch, NB
For 70 years, Charles River employees have worked together to assist in the discovery, development and safe manufacture of new drug therapies. When you join our family, you will have a significant impact on the health and well-being of people across the globe. Whether your background is in life sciences, finance, IT, sales or another area, your skills will play an important role in the work we perform. In return, we'll help you build a career that you can feel passionate about.
Job Summary
We are seeking a Associate Director Analytical and Physical Chemistry for our Safety Assessment site located in Den Bosch. 
As the Associate Director Analytical and Physical Chemistry you will be responsible to keep the analytical research of Charles River Den Bosch at the highest level and to initiate and implement new scientific and business initiatives. Together with your team of 14 Analytical Chemists, you will continue to build on the success of the department. Your responsibilities include:
Strengthen and further develop our Analytical Chemistry services in collaboration with our business development group
The successful collaboration with both new and existing global clients
Be the central point of contact of your team of experts for other departments within Charles River Den Bosch
Responsible for the day to day management of your team (10 direct reports)
Play a leading role in the collaboration with Analytical Chemistry groups at other Charles River locations across the globe
Drive quality throughout the department at all levels
Represent Charles River towards clients and at (international) meetings and conferences
You will be a member of the department's management team and report to the Head of Chemistry 
A challenging position with a wide variety of tasks and responsibilities in a combination of science and management
A motivated and skilled team, highly modern analytical laboratory 
Good primary and secondary working conditions
An open business culture and a pleasant, informal atmosphere
Training and development opportunities in a global company
The following are minimum requirements related to the Associate Director Analytical and Physical Chemistry position: 
You have a background in analytical chemistry and have 5-10 years of experience as a group lead/manager.
You feel comfortable in a commercial research environment and know how to utilize and further develop the strengths of your team. 
Experience in managing professionals in a research environment
Inspiring and enthusiastic leader and an excellent coach 
A university grade in Analytical Chemistry, preferably at PhD level 
A commercial mindset with respect for sciences
Structured and well organized
Ability to define clear expectations and set ambitious but achievable goals
Impressive communication and social skills
Excellent knowledge of English, knowledge of Dutch is an advantage
About Safety Assessment
Charles River is committed to helping our partners expedite their preclinical drug development with exceptional safety assessment services, state-of-the-art facilities and expert regulatory guidance. From individual specialty toxicology and IND enabling studies to tailored packages and total laboratory support, our deeply experienced team can design and execute programs that anticipate challenges and avoid roadblocks for a smooth, efficient journey to market.  Each year approximately 120 investigational new drug (IND) programs are conducted in our Safety Assessment facilities.
About Charles River
Charles River is an early-stage contract research organization (CRO). We have built upon our foundation of laboratory animal medicine and science to develop a diverse portfolio of discovery and safety assessment services, both Good Laboratory Practice (GLP) and non-GLP, to support clients from target identification through preclinical development. Charles River also provides a suite of products and services to support our clients' clinical laboratory testing needs and manufacturing activities. Utilizing this broad portfolio of products and services enables our clients to create a more flexible drug development model, which reduces their costs, enhances their productivity and effectiveness to increase speed to market.
With over 14,000 employees within 80 facilities in 20 countries around the globe, we are strategically positioned to coordinate worldwide resources and apply multidisciplinary perspectives in resolving our client's unique challenges. Our client base includes global pharmaceutical companies, biotechnology companies, government agencies and hospitals and academic institutions around the world. And in 2018, revenue increased by 22% to $2.27 billion from $1.86 billion in 2017.
At Charles River, we are passionate about our role in improving the quality of people's lives. Our mission, our excellent science and our strong sense of purpose guide us in all that we do, and we approach each day with the knowledge that our work helps to improve the health and well-being of many across the globe. We have proudly supported the development of ~85% of the drugs approved by the FDA in 2018.
Equal Employment Opportunity 
Charles River Laboratories is an Equal Opportunity Employer - M/F/Disabled/Vet
.

Job Segment: Analytics, Toxicology, Manager, Biotech, Scientist, Management, Science