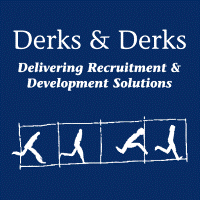 Associate Director – Antibody Discovery - Derks & Derks B.V.
AMERSFOORT, UT
Lead a talented team, backed by successful senior management
Shape R&D division with a history of delivering high quality lead candidates
State of the Art Facility based in Sydney, Australia. Relocation allowance
This is an excellent opportunity for an accomplished senior scientist with a proven track record in Antibody discovery, to lead a talented team in the early phase of drug development.
The company is a global pharmaceutical leader with a promising pipeline in a variety of key therapeutic areas. The core belief of the company is to develop patient-centric solutions as well as significantly grow their portfolio by investing heavily in R&D, Marketing, Business development and innovation. This successful R&D division has attracted, and continues to attract, significant investment from their Head Office to develop a state-of-the-art facility housing cutting-edge antibody engineering equipment. This advanced facility has helped in making the facility a unique global player in the development of high quality, novel, therapeutic molecules.
The opportunity comes with a range of responsibilities including:
Leading and managing your team to discover and develop high quality lead antibody candidates
Leading antibody engineering activities to optimize antibody candidates with good potency; reducing their risk of immunogenicity; and acceptable developability parameters
Overseeing external stakeholders such as contract research and partner organisations.
Working hand in hand with other lead generation teams within the division including cell-based assays, protein generation, CMC and pre-clinical and pharmacology to ensure project goals and timelines are being met.
Providing regular updates to senior management with both written reports as well as presentations.
Currently they are looking for a seasoned Senior Research Scientist to join their leadership team as an associate director, who would report directly to the senior director of the division. This manager will bring extensive experience in Antibody discovery and protein engineering, as the team they would be leading are experts in their field. The role would be backed by a senior management team with a proven track record of delivering high quality lead candidates.
The division is looking for a talented international candidate to relocate to Australia to join this successful division and join the leadership team. The company is also willing to provide a relocation allowance of up to $15,000 to subsidise the relocation costs associated with emigrating to Australia. This is an excellent opportunity to help drive the discovery of potentially lifesaving medication by leading and mentoring a team of talented research scientists.
The ideal candidate for this opening would have:
A PhD in molecular biology / Protein Engineering / immunology / or a related field
An absolute minimum of 8 years' experience with antibody discovery, including a strong history of delivering high quality lead candidates
Preferably an Australian Citizen or Permanent resident looking to return to Australia
Direct line management experience of research scientist for a minimum 4 years
Extensive experience in screening and characterizing antibodies (Biacore, immunoassays, flow cytometry)
In-depth knowledge in one or more of the following:

Phage or ribosome display including affinity maturation of antibodies
Immunisation-based antibody technologies (Hybridoma or single B-cell isolation technologies, antibody humanization, human Ig transgenic animal platforms)
Mammalian cell culturing including transfection of antibodies for production and hit identification
Automation (liquid handling, colony picking)
Antibody development data management software
If you are interested and feel like you would like to join this fantastic team, then follow the links to apply. For a confidential discussion please feel free to contact Sebastian Kaiser on +612 9431 2530 or Steffan Clarke on +612 9431 2551 Email: Skaiser@onqrecruitment.com.au