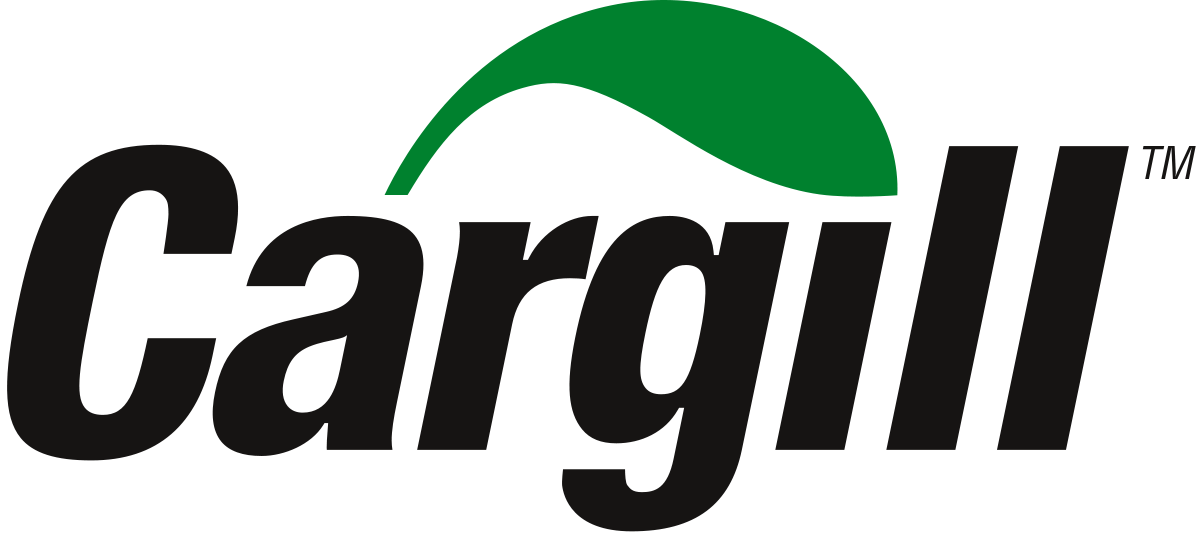 Assistant Production Supervisor - Cargill BV
Rotterdam, ZH 3011
Assistant Production Supervisor
-
ROT00507
Werken bij Cargill is een kans om te ontwikkelen en te groeien—een plek om uw carrière optimaal te ontwikkelen terwijl u zich bezighoudt met zinvol werk dat een positief effect heeft over de hele wereld. U zult er trots op zijn om voor een
bedrijf te werken dat bekend staat om zijn ethische waarden en zich inzet voor het voeden van mensen. We bieden een afwisselende, ondersteunende omgeving waar u zowel persoonlijk als professioneel zult groeien terwijl u leert van een
aantal van de meest getalenteerde mensen in uw vakgebied. Cargill heeft meer dan 150 jaar ervaring met het leveren van voedings-, landbouw-, financiële en industriële producten en diensten aan de wereld. We hebben 160.00
werknemers in 70 landen die zich inzetten om de wereld op een verantwoorde manier van voedsel te voorzien, onze invloed op het milieu terug te brengen, en de gemeenschappen waarin we wonen en werken te verbeteren.
Meer informatie vindt u op www.cargill.com.
Position Purpose & Summary
To provide technical knowledge and operations experience in the daily direction,  and efficient performance of production related activities/functions, to reach short and long-term facility objectives. To fosters an environment of improvement and innovation. 
Principal Accountabilities
50% Assist the production supervisor to organize, plan, lead and control the production process (refinery) on a daily basis in terms of safety, food safety, product quality, customer satisfaction, on time delivery, costs and environment. By
Organize and align the production schedule for incoming processing aids and oil with other departments (i.e.  logistics, commercial team, inbound&outbound).  

Assist the production supervisor in daily alignment of work orders with maintenance (basis Maximo).

Assist the production supervisor to check and analyze the critical process parameters (i.e. WMF, TUC).

Assist the production supervisor to check and analyze documents and investigates Food safety incident data.

Assure required functions/tasks/jobs are performed in a timely and accurate manner and according to policies and procedures.

Participate in daily production meetings and daily feedback meetings.

Maintain employee morale, productive workforce, and Business Unit/Company expectations and coach Team Leads and production workers about core values

Replace production supervisor in absence
20% Monitor and analyze changes, issues/downtime, processes, policies to formulate improvement recommendations for production. 
Evaluate emergency downtime and prepare overview for emergency downtime meetings.

Perform small improvement steps within production processes.

Utilize management of change process (MOC).

Develop and/or review procedures and operating polices for updates and improvements.

Monitor changes in industry and stay current with changes.  
10% Back up the admin assistant and support production supervisors by 
Perform plant tours if needed

Monitor operating supplies, if Admin Support is not present.

Ensure availability of consumable supplies, by providing communication if necessary, to ensure the procurement of necessary supplies, to maintain safe and efficient operations, if Admin Support is not present.
10% Demonstrate positive two-way communication, fair and consistent administration of company policies and procedures, responsiveness to employee concerns and problems. 
10% Other duties assigned according AOP
HBO/University degree, mechanical or chemical engineering, or  (levensmiddelen techcnologie) other relevant education

Bachelor or maser in mechanical, chemical or bio-chemical engineering.

VCA+

>2 year in a production environment

Or after TMT period  

1.5 to 2 years industrial processing experience

Understand country and local regulations

Understand ISO/ other certification / GMP

Fluent in speaking and writing Dutch and English.

Good problem-solving skills

Ability to think quickly, logically and analytically.

Leadership – taking people with you, by being consistently clear on objectives, valuing the contributions of staff and colleagues and gaining their respect.

Communication – ensuring that those you deal with (whether customers, peers or colleagues) always understand what you mean and importantly that you listen to what others say. One of the main courses of conflict is ineffective communication.

Team-building – motivating and developing people to work effectively together to achieve the desired result, including effective communication, full participation and maximum delegation with appropriate support and guidance.

Interpersonal skills – these are always high on the professional agenda and skills and qualities that are especially important are enthusiasm, energy, drive, perceptiveness, analytical ability, calm, tenacity, adaptability and resilience
Our Offer
In return for your expertise and commitment, we will provide a fast paced stimulating international environment, which will stretch your abilities and channel your talents. We also offer competitive salary and benefits combined with outstanding career development opportunities in one of the largest and most solid private companies in the world. 
Interested? Then make sure to send us your CV and cover letter in English today.
Follow us on LinkedIn: https://www.linkedin.com/company/cargill
Primaire locatie
Netherlands-ZH-Rotterdam