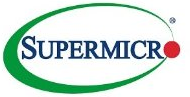 Application engineer - Super Micro Computer B.V.
Den Bosch, NB 5215
Do you have at least 3 years of experience in engineering or computer science? Then you may be interested in the position of:

Application engineer
located in our EMEA headquarters in 's-Hertogenbosch
About the position:
Includes the following essential duties and responsibilities (other duties may also be assigned):
Responsible for technical services and work directly with customers resolving technical issues including server systems, PC systems and computer peripherals. Identifying technical issues and resolve computer hardware & software problems.

Establish and maintain lines of communication with sales team to discuss services and technical issues.

Travel with sales to customer sites to provide technical support.

Continually develop knowledge base of current and new products. Create and maintain professional relationships with customers.

Provide service to effectively resolve customer concerns and issues. Help 24hrs technical support phone/email and weekly FAQ.
About you:
We are looking for an experience colleague that takes full responsibility & accountability to the assigned projects and tasks. You say what you do and you do what you say. You have a strong sense of team work, organizational skills, and you are a good team player. Besides that, you recognize yourself in the following profile:
Engineering or computer science degree with 3+ years related work experience;

excellent knowledge of server systems, PC systems, computer peripherals;

Strong understanding of PC market trends and Supermicro customer needs;

Advanced ability to translate product technologies into customer benefits;

General knowledge of motherboard and server system products and services;

Strong analytical and problem solving skills, strong written, verbal and presentation skills, and ability to negotiate effectively.
About us:
Supermicro® (NASDAQ: SMCI), the leading innovator in high-performance, high-efficiency server technology, is a premier provider of advanced server Building Block Solutions® for Data Center, Cloud Computing, Enterprise IT, Hadoop/Big Data, HPC and Embedded Systems worldwide. Supermicro is committed to protecting the environment through its "We Keep IT Green®" initiative and provides customers with the most energy-efficient, environmentally-friendly solutions available on the market.

Interested?
Apply now by clicking on the apply button. Please submit your CV and cover letter in English. We are looking forward to hearing from you!