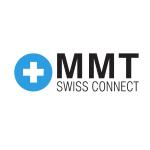 Application Development Project Manager - Manufacture Modules Technologies
Plan les Ouates, GE
Do you have the desire to make a meaningful impact in a successful wearable start-up in Switzerland? Join a collaborative workforce in the expanding of a smartwatch platform while managing the development of firmware, apps and cloud solutions.

If you are an application development leader with experience developing and managing firmware, apps and cloud for wearables utilizing exceptional technical and leadership skills, the Application Development Project Manager position is an excellent opportunity for you.
This position requires 4 days presence in Geneva, but can be filled by a foreign national from European countries.

Apply now! The first review of applications will occur on Monday, October 31, 2019. We may close this recruitment at any time.

The Application Development Project Manager is a working title for this position.

Your Impact
Supervise and provide leadership and functional direction to other information technology professional positions.
Provide application and systems development consulting to departmental project teams and management. Develop scope, requirements, and specifications for specialized and complex IT projects.
Develop and implement strategic and long-range information system plans. Maintain current knowledge in the areas of application and systems development, technology and communication. Research emerging products and enhancements and their applicability to MMT's needs and programs.
Act as project manager for IT projects. Interface with developers to establish project meets diverse needs and expectations. Review the work of consultants and vendors to ensure that contract work meets technical requirements and is compatible with enterprise architecture.
Perform feasibility studies to determine whether to re-engineer existing applications, develop new applications, or to purchase commercial software applications. Perform system selection and acquisition, implementation, acceptance testing, training, future phase planning, and evaluation.
Develop and review proposed application and systems designs to ensure that design criteria are compatible with long-range development plans and provide the flexibility required by foreseeable future changes in system requirements.
Utilize and apply standard systems development methodology and techniques for resolving complex system software, hardware, and performance problems for firmware, apps and cloud.
Define techniques to be used for backup, restart, recovery, data security, file structuring, and optimum processing techniques.

Minimum Qualifications
MSc in computer science, information systems, information technology management, or closely related field.
Experience with computer programming languages, at least C/C+, iOS, Android and Cloud
Six years of proven application development experience preferred, with a minimum of three years performing duties described herein.
Best Fit
Strong project planning skills to bring leadership, strategic alignment, direction, clear focus and objectives, and quality control to projects.
Strong application (e.g. wearables) development background.
Exceptional written, verbal, and interpersonal communication skills.
Excellent analytical skills to conceptualize business requirements and make recommendations with minimal instruction.
Experience supporting 10,000+ users of various applications.
Your Team
Manufacture Modules Technologies S.A. (MMT) is a Swiss company established in Geneva in 2015 and spun-out of the Frederique Constant Group in 2016. MMT is specialized in the development and commercialization of Horological Smartwatch modules, firmware, apps and cloud. MMT SwissConnect offers a tightly integrated end-to-end solution for Horological Smartwatches including Firmware, iOS and Android Apps, Cloud, Manufacturing, and Service Applications.
With more than CHF 3 million revenue, MMT is close to breakeven results, producing modules for beautiful lifestyle smartwatches and making use of horological smartwatches as data aggregators for bio-vitals.
MMT offers a proven platform, ready for immediate deployment.  More than 200,000 modules have been implemented by brands such as Frederique Constant, Movado, Mondaine, Herbelin, Ferragamo, Alpina and others under NDA.
MMT is currently expanding into Healthcare Watches with various applications for partner healthcare companies. MMT is in a unique position to provide smartwatch watches for clinical trials as it manages ultra low power consumption, has full control of the OS and has access to raw date, both Heart Rate and Motion, essential to test and validate algorithms by Healthcare companies.