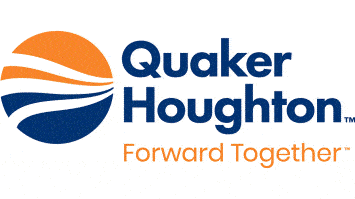 Accounts Payable Accountant - Quaker Houghton
Uithoorn, NH 1422
Accounts Payable Accountant
Uithoorn, 40 hours a week

Will you join us as Accounts Payable Accountant?
We are looking for a colleague to support our Accounts Payable team. We offer you an interesting role in a rapidly growing international company, a fulltime position (40 hours contract), good working conditions and a pleasant and dynamic work environment.

The job
In this job, you will process and review invoices, purchase orders and expense reports from various locations within EMEA, this includes registration, approval routing and accounting entry. You monitor and follow-up on the digital workflow of our accounts payable, and follow-up on unpaid or late invoices. Administering data in Oracle (JDEdwards), preparing payments, maintaining AP files and records, and supporting month (AP-related) closing activities can also be part of your tasks.

Qualifications
Minimum mbo degree for Finance or other relevant fields.
At least 3-4 years of relevant experience.
Excellent computer skills (Outlook and Excel).
JDE/ERP knowledge/experience is preferred.
Good command of English and Dutch in speaking and writing.
Competencies
Proactive in signaling deadlines and take appropriate actions.
Able to work under pressure.
Accurate and has a hands-on mentality.
Able to take ownership of tasks / responsibilities.
Communicates clearly, openly, timely and two-way.
 
About the Finance Team
Our Finance Team works on all financial aspects in EMEA, spread amongst our colleagues in the team with specific expertise, like cost accounting, general accounting, credit control or Accounts Receivable / Accounts Payable. The target is to ensure accurate and excellent service standards and maintain high (internal) customer satisfaction. In our team we do have a good team spirit and a can-do mentality.

About Quaker Houghton
Quaker Houghton is the global leader in industrial process fluids. With a robust presence around the world, including operations in over 25 countries, our customers include thousands of the world's most advanced and specialized steel, aluminum, automotive, aerospace, offshore, can, mining, and metalworking companies. Our high-performing, innovative and sustainable solutions are backed by best-in-class technology, deep process knowledge and customized services. With 4,000 employees, including chemists, engineers and industry experts, we partner with our customers to improve their operations so they can run even more efficiently, even more effectively, whatever comes next.

For more information about the company, please visit www.quakerhoughton.com.

Enthusiastic?
If you recognize yourself in this profile and if you are enthusiastic about the role, do not hesitate and send your written motivation and curriculum vitae in English to the attention of Christa Koot. Please use the application form.

Agency calls are not appreciated.