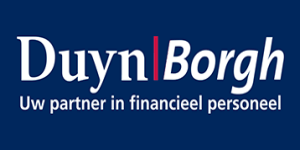 Accounts Payable Accountant/Medewerker Crediteuren, 24-32 uur per week - Duynborgh
Alkmaar, NH 1817
For one of our clients, an international energy company, we are looking for an Accounts Payable Accountant for 24-32 hours a week. Our client is located in Alkmaar and is fast-growing.
Are you looking for a job as AP Accountant in a dynamic and international environment?
Do you have a few years of experience at accounts payable?
And would you like to work for a fast-growing international organisation?
Then this is the job for you!
PURPOSE OF THE ROLE:
Invoice Processing and assisting with all Accounts Payables duties.
RESPONSIBILITIES:
Opening, date stamping and sorting the mail into PO invoices, Non-PO invoices, Business Expenses and any other correspondence

Performing Key Control Checks on all invoices received either by mail or electronically

Inputting of all invoices into Oracle Accounting System and E-invoicing scanning database

Processing of Business Expenses

Identifying Non-PO invoices & PO invoices and processing accordingly

Informing Operational Procurement when a new supplier set up is required

Scanning hardcopy invoices into E-invoicing

Handling of phone queries of both suppliers and internal contacts

Reconciliation of Supplier Statements

Following up any invoices on hold or rejected invoices

Assisting the Accounts Payable Supervisor with any ad-hoc duties.
QUALIFICATIONS, EXPERIENCES AND SKILLS:
Preferred;
EXPERIENCE/KNOWLEDGE/SKILLS:
Preferred;
ADDITIONAL REQUIREMENTS:
Enthusiastic approach

Strong communication skills in English and Dutch

High attention to detail

Good planning and organizational skills

Good team player.
What we offer:
Although the organization is large and global, locally they work with short reporting lines in an open and informal culture. They strive for diversity when attracting talent to their organization and give them personal development and their full attention. There are plenty of career options both in the Netherlands and internationally.


Mocht je interesse hebben in deze vacature en voldoe jij aan de gestelde eisen, reageer dan direct! Vacature is voor zowel tijdelijk als voor vast in te vullen!
Mochten wij voldoende aanknopingspunten zien in je CV dan wordt er zo spoedig mogelijk contact met je opgenomen.​
Met aanvullende vragen over de vacature kunt u contact opnemen met Daniel Atzei.​ Hij is bereikbaar op kantoor van DuynBorgh in Lisse, tel.​ 0252-420415.