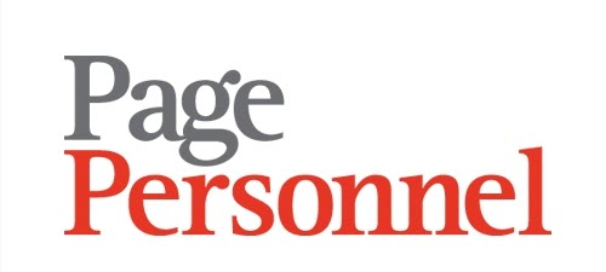 Accountmanager Sports EU | BeNeLux/UK/Scandinavia - Page Personnel
Venlo, LI

For this international distributor in the sports nutrition industry, we are looking for their future colleague as an Accountmanager for Europe Area. Do you have between 1 - 3 years of commercial sales field experience, ready for a next challenge and willing to travel 2 weeks a month? Find out more!


Bedrijfsomschrijving

The company is active in the sport industry B2B. They started around ten year ago and established a market leading position within the premium sport nutrition. They are internationally active and the headquarters is located in the south of the Netherlands, Venlo. You have around 70 colleagues in different departments and you will be part of the sales team. They are a healthy organization that will grow rapidly in the comping years. In addition to this, we are looking for the new Accountmanager that will become responsible of an international area. The culture of the organization is really informal, short lines and no nonsense.


Omschrijving

In this position, you will get the opportunity to develop commercial skills, to grow within the company and to work in an international environment. You will start with a systematic training program in the first months to become familiar with the organization, the product, all the departments, customers and sales processes. After the training program, you will become the responsible account manager of the Europe Northern area (UK/Scandinavia/Benelux). You will do research what kind of clients good be successful in your European Area. One week a month you will be

travelling (inter)national visiting potential clients and you will be responsible for the business development in retail specialty stores, wholesale and gyms (owners and shop managers)

.

3 weeks a month you be at the office for preperation and sales meetings;

Getting to know the customer base, calling, knowing customer needs, making business contacts;
The customer base includes wholesale, fitness gyms, specialty sport shops, sport retailers (such as decathlon);
Responsible for analyzing the customer needs so you are able to prepare your visits in base of the needs;
Planning and arranging your own visits to the prospects. You will visit your prospects / accounts 1 or 2 weeks a month. The other weeks you will be preparing, analyzing and have meeting with the sales team at the headquarters;
Establishing long-term relationships and knowing the customer needs on sight
Responsible for identifying and acquiring good business contacts, making them into long term customers with the goal to develop them into key accounts;
Responsible for your sales targets, your customer base, taking care of it
You will also develop and implement ideas for new sales strategies with the sales director


Profiel van kandidaat

Are you a cool guy of girl, a sporty person who is interested in the sports industry and do you have what it takes to become the new Sales Manager for your own region?

You have around 1-3 years of commercial sales experience, with a must as accountmanager (field sales), preferable in sports with a plus at international level;

You live in the area of Venlo;
Bachelor's degree preferable in economics / international sales management;
Excellent English and Dutch. Other's a plus;
You have the ability to speak up, commercial thinking level, strong communication skills, flexible;
Enthusiasm for sports and sales, handling pressure well, ability to become strong in creating sales meeting customer's needs and expectations;
Living in the south of the Netherlands, doable traveling 1 week a month to the headquarters at Venlo and willing to travel abroad.

In addition to the above, you are a worthy discussion partner. You like to build trust, you think in solutions and you can make commercially wise choices.

Aanbod

An open and friendly culture, no nosnens, space for independent work and to take own responsibility, exciting tasks and attractive opportunities.

Salary: around 30-41K, depending on experience and education
Fulltime position
laptop/phone - Car will be rented in the country that you will visit
Bonus structure after the first 6 months of employment
24 Holidays and holiday payment in june
€ 2.400,00 - € 3.200,00 /jaar