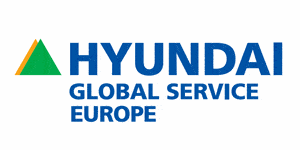 Accountant - Hyundai Global Service Europe B.V.
Rotterdam, ZH 3067
Accountant for shipbuilding company
NL – Rotterdam
We are looking for an Accountant to join our Accounting & Administration team


Summary of the position of accountant 


Preparing and sending sales invoices

 

Fil

ing and scanning all accounting documents

 
Activities accountant 
Issuing sales invoices

Sending sales invoices to the customers

Responsible for the filing and scanning process in the accounting departmen

t
The successful candidate will:
Have a valid work permit

Have proficiency in Microsoft Excel and Outlook

 

Speak fluent English

Have excellent interpersonal and communication skills

 

Have the ability to multitask and prioritize daily workload

Work accurately
We will offer you the following:
Salary: up to EUR 2,400 gross per month depending on accounting experience

Holiday Allowance:

 

8.0%

Type: Full-time

Vacation Days: 25 days based on a 12 month contract
Hyundai Global Service Europe B.V
Founded in 2015, Hyundai Global Service Europe is a subsidiary company of Hyundai Global Service who is a marine service provider by providing all-round services in the shipbuilding, power generation segment and electric field of marine equipment.
As a unit of Hyundai Heavy Industries which is No.1 shipbuilder in the world, Hyundai Global Service is committed to becoming a company trusted and admired by its clients based on core values of integrity and trust.
Hyundai Global Services' parts business aims to provide prompt and high-level technical support to create the best customer satisfaction, and to deliver genuine products and competitive prices in a timely manner through our global network.
Based on experience and know-how accumulated over 40 years, in addition to the existing ship building related service, Hyundai Global Service covers entire services such as retrofit, maintenance and technical support for ship life cycle from delivery of ships to demolition.
Are you interested to work in an international company with a Korean/European culture with a positive atmosphere? Please send your resume via below email address or for more info please contact Ms. Ingrid Boon, 010 – 212 15 67/ 06 – 2004 7339.
Contact information
Ms. Ingrid Boon
Ingridboon@nl.hyundai-gs.com 
HR Manager
Schorpioenstraat 69
3067GG Rotterdam